Olympic Sports Day
Monday 16th July 2012
We had a great Olympic themed sports day.
We enjoyed lots of different stations where we competed against each other to win.  Some of the stations were long jump, shot put, obstacle relay and caber toss. We had a great time despite the rain!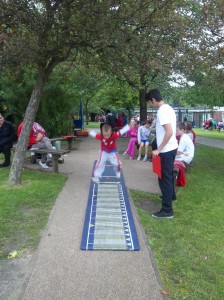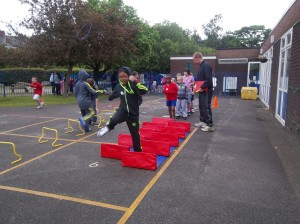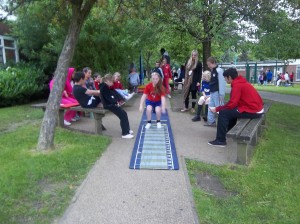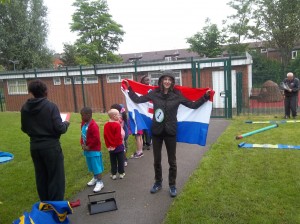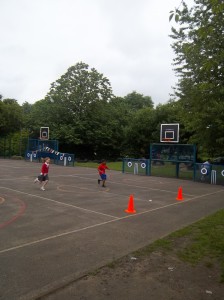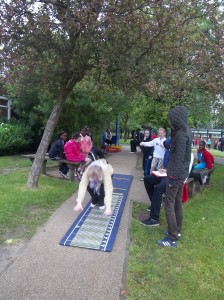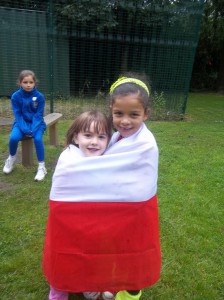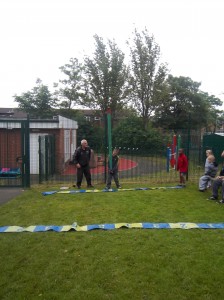 The winning country:  SWEDEN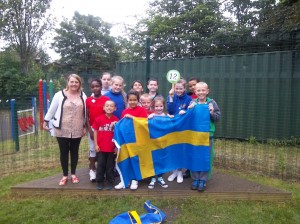 A big well done to everybody. We had a great time!