Pupils
School Council
St Clements School Council
St Clement's School Council provides the pupil voice in the school. We have had a school council for over 4 years now and feel it is such an important way of communicating children's views effectively.
We have 2 elected children from each class (from year 2 to year 6) with the addition of the Head Boy and Head Girl, making us a council of 12 children ably assisted by Miss Male, who is the lead teacher.
The school council meets approximately every fortnight, discussing issues our classes have raised and coming up with solutions to better the school for all.
Children's Voice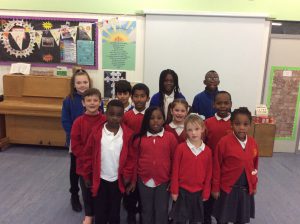 Sports Council
St Clement's Sports Council 2019/20 members remain the same as last year. However, Riley has now taken over as Sports Captain with Macy as Vice Sports Captain.
The children will be involved in researching, planning and delivering some intra school competitions as well as supporting the PE lead teacher with raising the profile of PE and sport in school. The children will be sharing ideas for new initiatives and ways to encourage others to participate in sport. Children will be involved in leading sports activities on the playground to encourage more children to participate in physical exercise. During meetings we will decide on simple sports games that can be implemented on the playground and led by members of sports council.
We will be meeting every other Wednesday lunchtime to discuss ideas and improve PE in our school!