Information
Please take a look at our Worship Rota for 2019/2020 Autumn 2 Academic Year-Worship Rota
Each term in our Worship we look at a different part of the Christian Values. This term we are looking at Respect and Love. We have created a document to show some of the things that are discussed during our worship times in regards to the Christian Value-Respect and Love
Here at St Clement's Primary School we have close links with our local church St Clement's church. Please find a link to the local church website:
https://www.stclementschurchmanchester.org/
On their website they have information about the events that they hold and how to get in touch with them.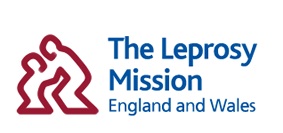 Leprosy Mission– CAN YOU HELP!!!! We collect used postage stamps!!!
It is hard to believe that a bunch of used stamps can help transform the life of someone affected by leprosy. But the fact is that it can!
Over the past 30 years, TLM Stamps & Collectables has raised more than £1 million to benefit people affected by leprosy. It takes seconds to rescue a used stamp from an envelope destined for the recycling bin but, by doing so, healthcare and opportunities can be provided to people in desperate need.
If you have any used postage stamps that you want to give towards the Leprosy Mission then please bring them into school.
Worship Team
Please find below pictures of Worship events that have taken place in school so for this term-
Year 6 Remembrance Service at Abbey Hey Cenotaph- On Friday 8th November, our Year 6 class, Mrs St Hill, Mr Nield & Miss Naylor walked down to the cenotaph on Constable Street to think about all those who had lost their lives so we can live in freedom today. They laid their hand made poppy crosses at the cenotaph, said prayers and played the last post.
We are proud of how respectful are children were and hope other members of the community see their tributes.
Reception Class Welcome Worship-On 24th October, we held our Welcome Worship for our reception class pupils and their families at school.
The class performed a song for us all and received welcome gifts from the other classes. We hope that our reception class children will be happy, grow in confidence and reach their full potential as they move through our school.
Thank Your Vicar Worship-On Wednesday 16th October, we thanked Reverends Paul and Tom for their hard work in school and in our local community. We learnt more about what they do and each class gave them a thank you gift.
Harvest- On Thursday 10th October, we held our Harvest worship in school. At the last count we had collected 452 tins of vegetables, soup, beans etc for the Night Shelter at St Clements Church. Wendy from the Night Shelter came to talk to us about her work at the Night Shelter and how our donations are gratefully received by the homeless people who attend each week.
Thanks to those families and staff who donated and also to Miss Naylor for her organisation of our Harvest worship.
Whole School Ethos Day- On Friday 16th November, we held our third whole school ethos day around the theme of 'Three in one' and the work this year was based around out school logo and aimed to deepen our children's understanding of Church, School, Community and the Holy Trinity of Father, Son and Holy Spirit. After the day was launched by our ethos team leading worship and everyone enjoying the Power in Me song, each class had stories to read from the Bible and exciting things to make- stand up crosses, colours of faith key rings and prayer boxes to name but a few things. We hope you also enjoyed joining your child/ren to see what they had learnt and made.
Thanks to Ms Nichol, Miss Naylor and the worship team for their hard work in arranging the day.