Classes and Pupils
E-cadets!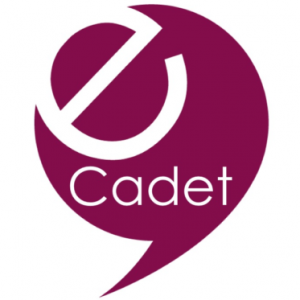 We're proud to announce we've now become an eCadet school. The eCadets is an award winning program which trains, empowers and supports a team of pupils to keep their friends and all children in our school safe online.
The program involves special challenges that not only deepen all children's knowledge about staying safe online, but also work towards accreditation and awards for the school.
Spring term:
The ecadet team have completed a further 2 challenges this half term
The first challenge was about how we can come together to silence online hate. Pupils produced a video and poem as part of their evidence and were awarded points for this. The video was shared with classes 1-6 to share their learning.

For the second challenge, pupils learned about making a questionnaire for our school. thinking about what online risks children are worried about and what social media they are using. This was created on Google forms and shared with E-cadet HQ, meaning points and accreditation was given.

On 8th February 2022 we celebrated Safer Internet day as a school. After Safer internet day, The Ecadet team and SJN came together to choose a new Mascot for safe online gaming. A y3 pupil's design was chosen and this mascot will be integrated into school in Aut 2022/23.

In March, The ecadet team completed a further challenge about safe gaming profiles. The team designed a safe gaming profile from they had learnt and shared with classes. Pupils in years 3,4 and 6 also created their own safe gaming profiles too which were sent to Ecadet HQ where points were awarded and accreditation was given.
The team will continue to complete challenges. EPIC!
If you'd like to know more please visit: https://ecadet.zone or check out their Twitter account: @ecadets