Pupils
Eco Team
Our Eco Team work to manage environment each day:
Eco-Team plans development of the school site and takes care of our green areas. Recycling and energy usage are discussed and monitored. They lead children from all year groups in running the annual cycle of our new working garden.
Compost Monitors encourage us to recycle and compost wherever possible.
Water Monitors look after the indoor environment by watering the school's plants and also checking if taps are turned off.
Our Eco-Team also meet to discuss how we can develop our school environment. Look at some of the improvements already made!
Here is a picture of our Eco Team-
Developing our school environment:
We are in the process of developing more areas of our school grounds to include a sensory garden and orchard where children can learn about the environment, improve their practical skills, enhance their emotional development and enjoy the beautiful natural environments they are creating and maintaining themselves.
Here are the before, during and after photos of our new working and sensory garden.
EYFS Sensory Area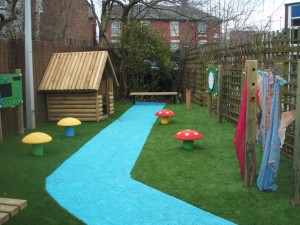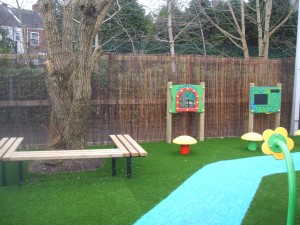 Quiet garden and outdoor reading space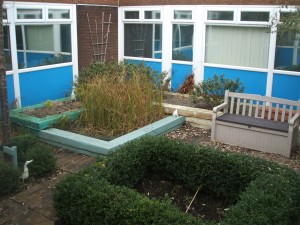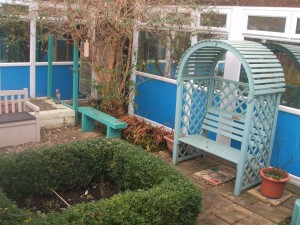 Before: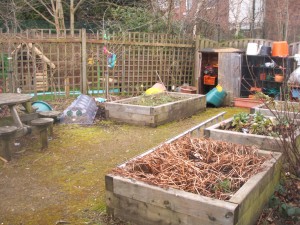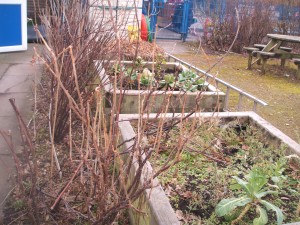 During: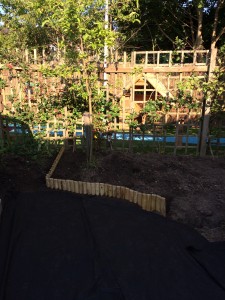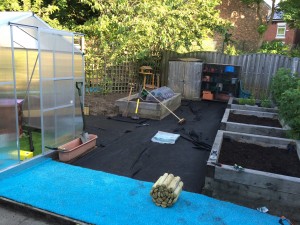 After: