Pupils
School Council
St Clements School Council
What is the School Council?
The school council works to make improvements to the school and the way we do things at St Clement's. We look around for things that could be better and discuss what to do. Everyone gets a chance to speak and when we've finished we vote on the best ideas and then start working on changing things. Sometimes we have to talk to teachers and sometimes we have to make phone calls to people outside of the school.
Who are the School Councillors?
Every year we run an election campaign to vote for two new representatives for each class. A good representative will speak at the council meetings about things that their class is interested in. They will also tell their class about what is going on in the council meetings and put the minutes up in the classroom. An important part of the role is to talk to everybody in the class to make sure everyone has their voice heard.
Glossary
We try to be very professional in the council so we use a lot of business words. Hopefully this will help.
Agenda – a list of things to talk about
Councillor – someone who has been voted for to work for their class mates on the school council
Minutes – the notes taken during a meeting so people can see what goes on
Motion – an idea for the council to discuss
Please come back to this page throughout the year to see what changes we have made to the way our school operates.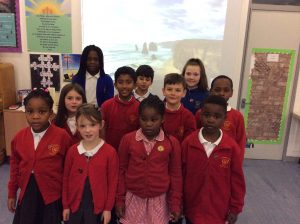 Sports Council
St Clement's Sports Council 2019/20 members remain the same as last year. However, Riley has now taken over as Sports Captain with Macy as Vice Sports Captain.
The children will be involved in researching, planning and delivering some intra school competitions as well as supporting the PE lead teacher with raising the profile of PE and sport in school. The children will be sharing ideas for new initiatives and ways to encourage others to participate in sport. Children will be involved in leading sports activities on the playground to encourage more children to participate in physical exercise. During meetings we will decide on simple sports games that can be implemented on the playground and led by members of sports council.
We will be meeting every other Wednesday lunchtime to discuss ideas and improve PE in our school!