Classes and Pupils
Teacher -Mrs Gill
TA's- Miss Gregory and Mrs Campbell
Spring 2:
Communication and language and literacy
Although this has been a shorter half term, it has been full of wonderful experiences for Nursery. We have enjoyed exploring our focused texts Farmer Duck and Growing Frogs. We celebrated World Book Day and made wooden character spoons and dressed up as our favourite book characters. We have been practicing listening carefully and following instructions. In Phonics, Nursery have been learning about alliteration – words that begin with the same sound and distinguishing between differences in vocal sounds.
Maths
In Maths we have continued to learn through Numberblocks, with a focus on 4,5 and 6 as well as learning all about 2D shapes and their features. We are becoming brilliant at subsidising and being able to show numbers in different ways.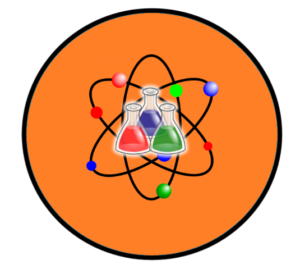 Understanding the World
We have learned all about Spring and have been finding out about the life cycles of different animals such as hens and frogs as well as learning which animals come from eggs. We know the names of lots of different animals and their young and we had a brilliant time at Smithills Farm meeting all of the different animals such as meerkat's, emu's and alpaca's and finding out some interesting facts about them. During our experience day, we baked some cakes and observed how eggs can be used in different ways when cooking.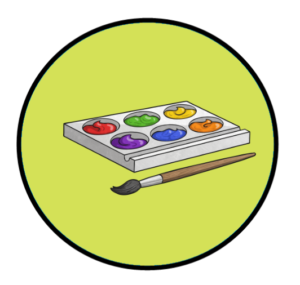 Expressive Art and Design
The children had another super experience when we had artist, Hugh Templeton, in our class, teaching the children how to use watercolours to paint flowers. We have some budding artists on our hands! We also created some effective prints in the style of Andy Warhol.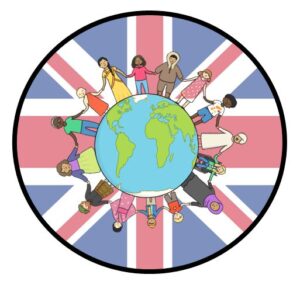 Personal, Social and Emotional Development
They have continued to be Heartsmart by learning how to be kind and gentle friends. They have also continued their daily practices of mindfulness and meditation to help them to be calm and happy learners.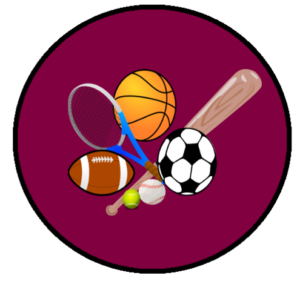 Physical Development
This half term we have introduced Write Dance and Dough Disco to focus on strengthening our fine motor skills, as well as continuing to develop our gross motor skills through outdoor play and also making patterns of movement to music.
TOPIC NAMES
Understanding the World
Technology
EAD (Expressive Arts and Design
PSED
RE
Physical Development
Literacy (Reading and Writing)
Maths
Nursery

SUMMER

Journeys and Transport

(ART 13)

Summer in the Garden (ART 29)

ICT ARTICLE 17

Places

Where we live and maps

Vehicles

Summer and seasonal change

In the Garden (insects and minibeasts/lifecycles)Fathers day

(IWB activities and skills continued.

Beebots

Introduce iPad

Digital camera

CD player

Using technology for a

Purpose)

Sculpture- Sum 1

Collage – Sum 2

Music and Movement

Identifying songs and music

Parachute games

End of year performance

Role play- Transport role play- bus, station, travel agents, Minibeast garden.

Heartsmart – Fake is a mistake (I tell the truth)

Heartsmart – No way through, isn't True (I can do it!)

Talk about feelings using a range of words, find ways to be assertive,

Be increasingly independent in meeting own care needs, make healthy choices about food, drink, activity and toothbrushing

Transition

Friendship

Special Places (Places of Worship e.g. Mosque, Church, Gurdwara)

Prayer

Special Times- Links with Non-Christian Faith celebrations

Values- Faith, Hope and Love

Gross Motor- develop riding skills, ball skills, use large muscle movements

Remember some sequences and patterns of movement related to music and rhythm

Take part in some group team activities

Match developing physical skills to tasks and activities in setting

Choose the right resource to carry out chosen plan

Collaborate with others to manage large item

Begin to refine movement of walking and running,climbing skills, balancing skills

Learn to skip

Fine Motor- Use one-handed tools and equipment.

Eat independently using a knife and fork

Be increasingly independent getting dressed and undressed

Use a comfortable grip with good control when holding pens and pencils.

Reading- Talk about rhyming words and begin to create rhyming strings

Hear and say initial sounds in words

Explore and talk about different voice sounds, enunciating some phoneme correctly

Participate in oral blending/segmenting activities

Clap syllables in words

Engage in extended conversations about stories and nonfiction texts, learning & using new vocabulary

Use the five key concepts about print: Identify a word in a sentence and understand it carries meaning, identify a letter in a word, Name parts of book and show awareness of page number … page number, develop understanding of word / letter, Follow print, know it is read from top to bottom & use 1:1 correspondence

Read own name in a variety of fonts/context

Writing- Use knowledge of print / letter knowledge in writing

Begin to match some letters to phonemes e.g. m for mummy

Engage in purposeful early writing

Write name, from memory, with correct letter formation

Shape & Space Positional Language Focus on properties of shapes

Time- My Day Ordering events of the day

Length and height Long, short, tall and comparing lengths.

Weight- Light and heavy and comparison

Capacity Full, half full, empty and comparison

Positional language-Using language related to position and direction.

CONSOLIDATION OF NUMBERS 1-6

Begin Phase 2 Letters and Sounds

Consolidate Phase 1

Story structure, events, character and settings, inference and prediction, Non- fiction texts

Understand directionality of print

Ascribe meaning to print they see in different places, gives meaning to marks they make as they write

Begins to break flow of speech into words

Begins to write own name

Begins to be aware of spaces between words

Begins to leave spaces between marks representing words

Uses some clearly identifiable letters to communicate meaning representing some sounds correctly

Enjoys writing for a purpose

Numbers 6-10/Counting 10 & back

Finding one more, Subitising 6 and 8

The structure of square numbers (4

and 9)

Partitioning and combining

10 ones are equivalent to one 10.

Addition and subtraction of 1

Begin to estimate and check

Begin to record using marks they can interpret and explain.

Pattern- continue and create

Use shapes appropriately for tasks

Begin to select a named shape.

Size and time- ordering

Begin to use money

Use positional language
Homework Leaflet- Homework leaflet