Pupils
Teacher -Mrs Gill
TA's- Miss Gregory and Mrs Campbell
Summer 2:
This half term Nursery have been learning about 'Summer in the Garden'. First we talked about staying safe in the sunshine. We also talked about who had a garden at their house and what sort of things you can normally find in a garden. Then we started learning about all sorts of minibeasts. We have been reading 'The Very Hungry Caterpillar' by Eric Carle and we are learning to retell the story using pictures and making our own 'The Very Hungry Caterpillar Books'.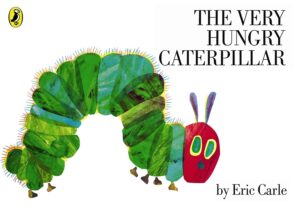 We have been learning about how to make collages and have made beautiful and colourful butterfly wings too!
In maths we have been learning about capacity through water play outside which has been great fun! We've also been learning about size, length and weight. We have been doing some of our learning at home like measuring our toys with blocks, finding sticks in gardens and measuring and comparing the length of them.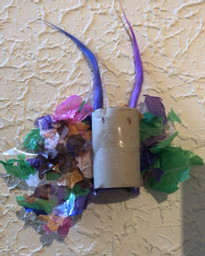 TOPIC NAMES
Understanding the World
Technology
EAD (Expressive Arts and Design
PSED
RE
Physical Development
Literacy (Reading and Writing)
Maths
Nursery

SUMMER

Journeys and Transport

Summer in the Garden

Places

Where we live and maps

Vehicles

Summer and seasonal change

In the Garden (insects and minibeasts/lifecycles)

Fathers day

IWB activities and skills continued.

Beebots

Introduce iPad

Digital camera

CD player

Using technology for a

purpose

Sculpture- Sum 1

Collage – Sum 2

Music and Movement

Identifying songs and music

Parachute games

End of year performance

Role play- Transport role play- bus, station, travel agents, Minibeast garden.

Heartsmart – Fake is a mistake (I tell the truth)

Heartsmart – No way through, isn't True (I can do it!)

Transition

Special Places (Places of Worship e.g. Mosque, Church, Gurdwara)

Prayer

Special Times- Links with Non-Christian Faith celebrations

Values- Faith, Hope and Love

Writes own name

Write Dance and Dough Disco

Heath- As above + sun safety and independent self care.

PE: Moving in different ways/safety/dance/understand our bodies.

Begin Phase 2 Letters and Sounds

Consolidate Phase 1

Story structure, events, character and settings, inference and prediction, Non- fiction texts

Understand directionality of print

Ascribe meaning to print they see in different places, gives meaning to marks they make as they write

Begins to break flow of speech into words

Begins to write own name

Begins to be aware of spaces between words

Begins to leave spaces between marks representing words

Uses some clearly identifiable letters to communicate meaning representing some sounds correctly

Enjoys writing for a purpose

Numbers 6-10/Counting 10 & back

Finding one more, Subitising 6 and 8

The structure of square numbers (4

and 9)

Partitioning and combining

10 ones are equivalent to one 10.

Addition and subtraction of 1

Begin to estimate and check

Begin to record using marks they can interpret and explain.

Pattern- continue and create

Use shapes appropriately for tasks

Begin to select a named shape.

Size and time- ordering

Begin to use money

Use positional language
Take a look at these document to show what Nursery will be looking at in Autumn Term-
Class newsletter Nursery Summer 1 2021
Nursery Topicweb Transport 2021
Homework Leaflet- Homework leaflet