Classes and Pupils
Teacher – Mrs Leigh
Teaching Assistant – Miss Thompson
Summer 1:
In literacy, we have been using the write stuff approach and explored the book, Peace at last, we then wrote a story using this book as inspiration, we changed our main character from Mr Bear to Mrs Bear. We have been using our marking pencils to self correct anything such as sounds in words using our phonics, checking we have capital letters in the correct place and the correct punctuation and that we are forming our letters correctly on the line and the correct shape. We then linked our literacy to the Queens Jubilee and have began looking at the book, The Queens Hat. We again used the write stuff approach to this and have looked at different words to describe the palace and the queen before using verbs, repetition for effect and question marks, we then went on to use onomatopoeia, alliteration and exclamation marks, we described sounds and described what the queens inner thoughts were in the book, Finally we used a simile and used the suffix ing to make a verb the past tense. We also used adjectives to describe feelings. We are very much looking forward to celebrating the Queens Jubilee in year 1.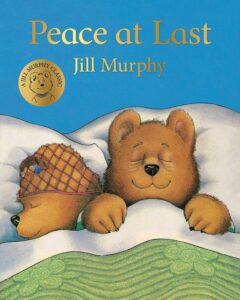 In maths, we have been using our maths no problem approach for learning about fractions, we looked at halves and quarters of both shapes and numbers. We learnt that sharing between half means to share between 2 and to share into quarters means to share between 4. We also looked at numbers to 100 before learning to tell the time to o'clock and half past. When learning this we looked at times of the day and counting on hours from a specific time. We also looked at dates on a calendar Lastly we have been looking at money and how much each coin and pound notes represent.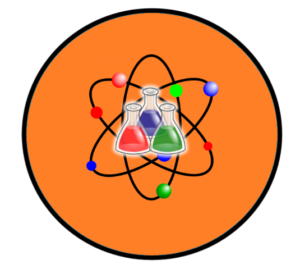 In science we have been learning about animals and categorising them into the types of animal they are such as mammals, fish, insects, amphibians, birds and reptiles. We have also categorised animals by what they eat into carnivores, omnivores and herbivores.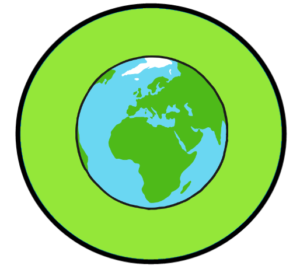 In geography we have been looking at the UK. We have learnt it is made up from 4 countries, England, Northern Ireland, Scotland and Wales. We have looked at where they are on a map before delving deeper into each country. We have learnt the capital city of each of these countries, the population, currency, language and the countries that surround each of the countries. We looked at the symbols and flags of each country. We learnt that each of these countries have a flower including a rose for England and a Thistle for Scotland. We then looked at each of the countries and found famous landmarks. We then found any other interesting facts about these countries. Ask your children what they remember about each country?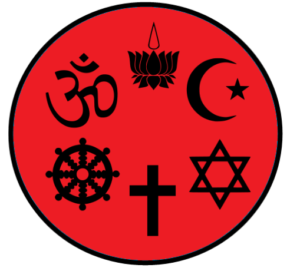 In RE we have been learning about God and Creation, we began looking at how Christians believe God created the world. We looked at each day in depth and ordered them into a sequence. We discussed what would be our favourite day and why before completing some art work using the pastels. We then looked at ways we can take care of our world. before becoming designers ready to make our creations from the junk modelling resources. We have all designed what we want to make and have some big ideas. Some of us want to make houses and shops and some of us want to build the children's hospital and our school. Others chose to create butterflies and dragonflies and lastly some of us decided to travel across the Atlantic and recreate one of Miss Thompsons favourites, the statue of Liberty.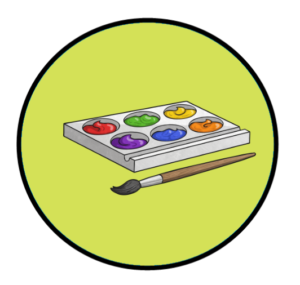 In art we have been learning about the famous technique called Batik. This is a way of dying material that came from Indonesia. We learnt that traditionally they use wax and a hot stick called a canting to make a pattern and dye the material around it. In Indonesia it is famously used to dye clothes. We then looked at designs and discussed similarities and differences between them and also drew our own designs which we will make using a flower and water paste to act as the batik wax.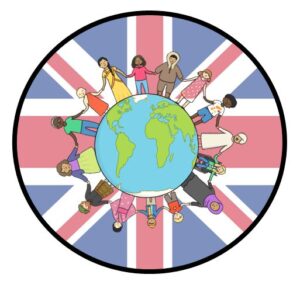 In PSHCEE we have been learning about keeping safe, safety in school and at home and what to do in an emergency! We then began looking at the Queen and her Jubilee in more depth. We also had our Ethos day with the theme all my friends need a teacher and looked at the difficulties some countries face as they do not have enough teaching staff.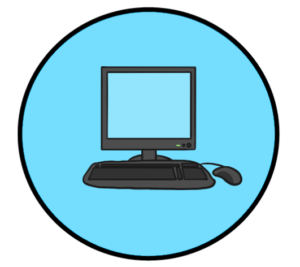 In Computing this half term we have been learning about getting to know the computers. Wow! The children have blown us away with their knowledge for computers and laptops. We began looking at our vocab for this half term and what each word means before learning how to use a computer mouse and laptop trackpad. We have learnt to switch on, log on and log off and shut down a computer. We then moved on to opening applications, we have used word and paint so far. We learnt to maximise windows and minimise windows and move and drag then across the screen before doing all the above and creating pictures of Queen Elizabeth, saving this work to our year 1 folder and printing. We then learnt to reopen a piece of work from a folder to carry on working on it.
Phonic Screening Check
The phonics screening check is taken individually by all children in Year 1 in England usually in June. It is designed to give teachers and parents information on how your child is progressing in phonics. It will help to identify whether your child needs additional support at this stage so that they do not fall behind in this vital early reading skill.
The check consists of 40 words and non-words that your child will be asked to read one-on-one with a teacher. Non-words (or nonsense words, or alien words) are a collection of letters that will follow phonics rules your child has been taught, but don't mean anything – your child will need to read these with the correct sounds to show that they understand the phonics rules behind them.
The 40 words and non-words are divided into two sections – one with simple word structures of three or four letters, and one with more complex word structures of five or six letters. The teacher administering the check with your child will give them a few practice words to read first – including some non-words – so they understand more about what they have to do. Each of the non-words is presented with a picture of a monster / alien, as if the word were their name (and so your child doesn't think the word is a mistake because it doesn't make sense!).
There is more information for parents on the Oxford Owl Website.
https://www.oxfordowl.co.uk/for-home/at-school/assessment-at-primary-school/phonics-screening-check/
Helpful Links
Year/

Term

TOPIC NAME

Science

History

Geography

Art and DT

RRSA Articles 13, 31

PSHE

RE

RRSA Article 14

Computing

Music

RRSA Articles, 13, 31

PE

RRSA Articles 13, 24, 31

MFL

Literacy

RRSA Article 13

Numeracy

Year 1

SUMMER

Where in the World

Living Things & Their Habitats Y1

Seasonal Change (Summer- outdoor learning))

Victoria and Rise of the British Holiday

RRSA Articles 1,2, 27

Plot UK and their countries Key Vocab linked in with Literacy

RRSA Article 24

Animal Patterns

Moving Parts- 3D playground models

Study of a Summer Tree

Heartsmart – Fake is a mistake

Heartsmart – No way through, isn't true!

God and Creation

Baptism- Why is Baptism special?

How do people of other faiths welcome new babies

RRSA Article 8

Code IT- Coding and Programming

Animal

Machines

Story time

Travel

Athletics – Running and Jumping

Striking and Fielding – Partner Games

n/a

Recount writing

Topic based instructions

Stories from India

Measures for Indian food

Hindu art work and shape

Computing– directional maths vocab

Temperature change

2d/3d shape linked to playgrounds.
Homework Leaflet-Homework leaflet
Topic web: Yr 1 Summer topic web 2022