Pupils
Teachers – Mrs Rodgers, Mrs Gill
TA- Miss Murphy, Miss Crolla, Miss Austen
Spring 1:
The children in reception have been enjoying our topic "Toys". We have been learning about materials that toys (and other items) are made from and about toys that children played with in the past. We read stories about toys such as "Stanley's Stick" and "That Rabbit belongs to Emily Brown". We found that both of these books were illustrated by Neal Layton. We also looked at some really interesting non-fiction texts about toys and toys from the past. The children learned about some features of non-fiction texts and even had a go at doing their own research. They became non-fiction authors themselves!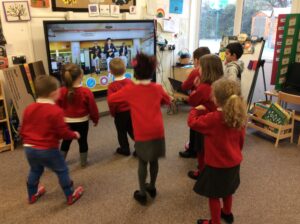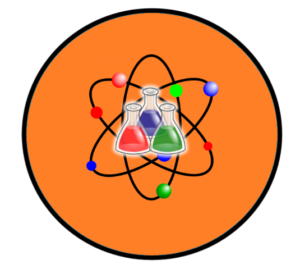 As part of our science and history work, the children explored, grouped and described many different materials. They made timelines linked to old and new toys and enjoyed playing with some toys from the past in the classroom. As part of art and design, the children have learned about Textiles and how materials, bags, clothes and fabric toys are made. They found out that that wool comes from a sheep and cotton from a plant, they designed their own t-shirts and jumpers and learned a weaving technique with paper.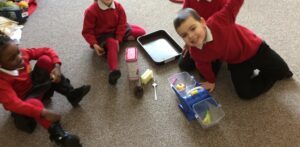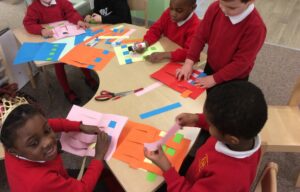 We have continued to work hard in maths and have learned lots of facts about number 5,6,7 and 8! The children have really enjoyed practical work with capacity and weight.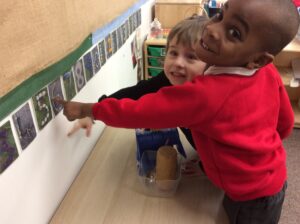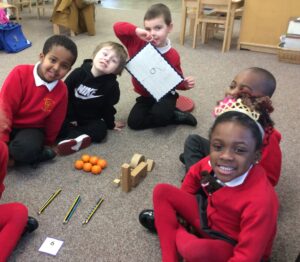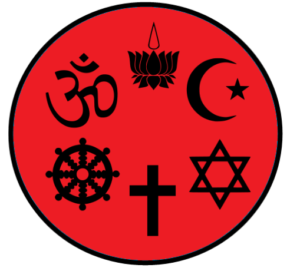 We have been enjoying and retelling Old Testament stories from the Bible and thinking about the special messages within these stories.
We have continued to learn lots of new vocabulary with Grandma Fantastic, her fantastic lenses and basket of words. The children have become word detectives themselves, looking for interesting action words in our story "The Great Race" about the Chinese new year zodiac .Chinese New Year is a special time for many of our families. We have celebrated this in the classroom and online with stories, videos, photos, creative activities, dance, music and food.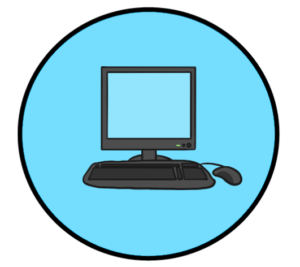 The children also took part in Safer Internet Day and Children's Mental Health week where they completed activities to express themselves! The children and their families have done a great job with their home learning away from school. We are very proud of them all!
TOPIC NAME
Understanding the World
Technology
EAD (Expressive Arts and Design
PSED
RE
Physical Development
Literacy (Reading and Writing)
Maths- (Using White-Rose Reception Guidance)
Reception

SPRING

Toys

Growing (Fruit and Veg)

Materials

Chinese New Year

Spring and Seasonal Change

Plant growth

Mothers Day

Easter

Everyday technology

keyboard skills, typing our names and words

Focus on E-safety

Textiles- Spr 1

Printing – Spr 2

Dance- Fictional characters (Julia Donaldson)

Music Express- Growth and Change (Loud and Quiet)

Moving patterns (Structure)/Going Places (High and Low)

Role play-Toy shop/museum, garden centre, Jack and the Beanstalk

Heartsmart – Too much selfie isn't healthy (I love others)

Heartsmart – Don't rub it in, rub it out! (I am a good friend)

The Stories Jesus Told

(Parables)

Easter

UC F3 Why do Christians put a cross in an Easter garden?

Holi (Hindu festival)

Values- Forgiveness, compassion and Love

They form recognisable letters, most of which are correctly formed

Handle equipment and tools effectively, including pencils for writing.

Health- as above+ e-safety, road safety, managing risks.

PE-Dance

PE- Gymnastics- Jumping and balancing

Reading – (Phase 2/3 letters and sounds phonics)

Children read and understand simple sentences. They use phonic knowledge to decode regular words and read them aloud accurately.

Writing – Break the flow of speech into words to compose a sentence

– Develop oral rehearsal – think it, say it, write it, read it

– Develop memory, hold a short sentence in meaningful context

Attempt to write a short sentence in meaningful context(s)

– Begin to develop word modification, selecting language to fit audience and purpose of the writing

– Begin to develop sentence construction, including simple punctuation

Write for a range of purposes, for example.

Addition and Subtraction – Numbers to 5.

– Introducing zero.

– Number bonds to 5.

Number and Place Value – Numbers to 10.

– Counting to 6,7 and 8

– Counting to 9 and 10

– Comparing groups up to 10

Addition and subtraction – Addition to 10.

– Combining two groups to find the whole

– Number bonds to 10 – ten frame

– Number bonds to 10 – part whole model.

Geometry – Shape and space.

– Spatial awareness

– 3D shapes

– 2Dshapes
Homework Leaflet-Homework leaflet
Class Newsletter: Class newsletter Reception Spring 2021
Take a look at this document to show what the Reception class will be looking at in Spring Term- Reception Topic web Toys 2021