Classes and Pupils
Teacher – Mrs Rodgers
TA- Mrs Campbell, Miss Austen, Miss Murphy
Summer 1:
Communication and language and literacy- The children in reception have been enjoying our topic on "Our World and Beyond". We listened to stories such as "Here we Are" and "How to Catch a Star", "What if Sharks Disappeared?" and "Aliens Love Underpants" We focussed on the authors Oliver Jeffers and Lilly Williams and we enjoyed lots of stories about Space during our story sessions. The children and learned more about non-fiction writing and we wrote our own persuasive leaflets and fact-files about taking care of our planet.
Maths- We are starting to learn about numbers to 20 and how to represent them using numicon, cubes and tens frames and we started looking at number stories in relation to addition and subtraction. We have also gained a great understanding about pattern and 3D shapes.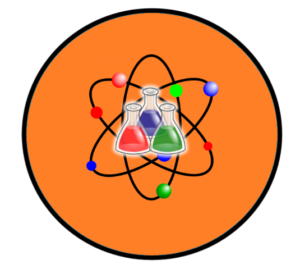 Understanding the World – Through our topic work the children have been thinking a lot about environmental issues like pollution and endangered animals and their habitats. We have considered features of our planet and how amazing and diverse it is. We celebrated World Earth Day by collecting litter in our school grounds. In our RE lessons we have been thinking about Special times. We learned about Pentecost, Ramadan and Eid alongside our Jubilee celebrations.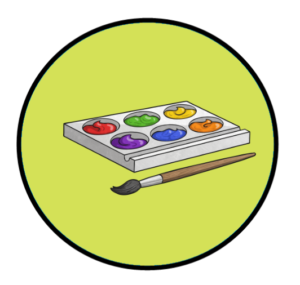 Expressive Art and Design- Our focus has been on Sculpture. The children looked at famous sculptors such as Andy Goldworthy and Antony Gormley and created their own "Another Place" figures using plasticine. On our experience day we focussed on the topic of space making rockets and other space themed models using junk modelling materials. We have been focussing on performing to each other and practising our nursery rhymes during hall times.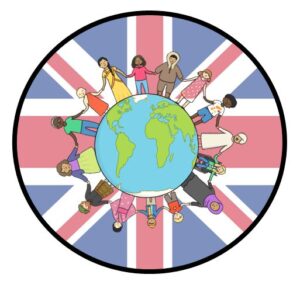 Personal, Social and Emotional Development- Our Heartsmart Theme has been "Fake is a Mistake" where we have been looking at being kind, honest and truthful. We have also been getting ready for Year 1 with transition activities at playtimes, whole school assembly times and handwriting lessons in our new classroom.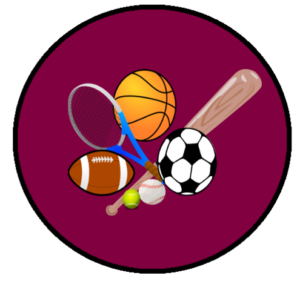 Physical Development- Our handwriting lessons in Year 1 have supported our fine motor skills. In PE lessons we have been focussing on athletic activities such as javlin, long and high jump, running and practising our fundamental movement skills. We have really enjoyed it!
Understanding the World (see med term plans)
EAD (Expressive Arts and Design- See med term plans) ) ART 13, 29, 31
PSED (see Heartsmart/whole school PSHE doc)

ARTICLE 12, 7,8,, 15)

RE (ARTICLES 14,31)
Physical Development (ARTICLES 31, 24)
Literacy (Reading and Writing) (ARTICLE 13,17)
Maths- (Using White-Rose Reception Guidance)
Reception

SUMMER

Our World and Beyond (Space)

ART 3, 29, 13,24,27

The Seaside

ART- 31, 29

ICT ARTICLE 17

Places/the world

Environments

Environmental issues/recycling

Summer and seasonal change

Beach habitat

Fathers Day

(Everyday technology

keyboard skills continued

Photos and videos)

Sculpture- Sum 1

Collage – Sum 2

Music Express- Working World (Texture)

Our senses (Timbre)

Role play- Space station/rocket, beach, seaside shop, ice cream shop, Treasure island.

Heartsmart – Fake is a mistake (I tell the truth)

Heartsmart – No way through, isn' True (I can do it)

TRANSITION

Begin to regulate behaviour, control immediate impulses, show resilience, perseverance and independence, explain reasons for rules/right and wrong), Manage self care and know about healthy food choices, form attachments, be sensitive.

Friendship

Special Places (Places of Worship e.g. Mosque, Church, Gurdwara)

Ramadan?

Prayer

Special Times- Links with Non-Christian Faith celebrations

Values- Faith, Hope and Love

Martin Harvey formal handwriting lessons.

Gross Motor

▪Negotiate space and obstacles safely, with consideration for themselves and others

▪Demonstrate strength, balance and coordination when playing

Move energetically, such as running, jumping, dancing, hopping, skipping and climbing.

Fine Motor Skills

▪Hold a pencil effectively in preparation for fluent writing – using the tripod grip in almost all cases

▪Use a range of small tools, including scissors, paint brushes and cutlery

▪Begin to show accuracy and care when drawing.

In addition- sun safety, dressing and undressing independently for PE.

PE- Ball skills at the zoo, Fun with quiots and cones (athletics), Bats and balls at the circus (net games), Fun games with our friends (Outdoor adventure)

Reading – (Phase 3/4 (5) Letters and Sounds phonics)

Demonstrate an understanding of what has been read to them by retelling stories and narratives using their own words and recently introduced vocabulary …sequence

▪Anticipate-where appropriate-key events in stories.

▪Use and understand recently introduced vocabulary during discussions about stories, non-fiction, rhymes and poems and during role play.

Begin to notice some relationships between one text and another

Begin to comment on perceived links with own life

experience or other experiences, e.g. films, books

Read aloud simple sentences and books that are consistent with their phonics knowledge, including some common exception words

Writing–

Write recognisable letters (lower case and capital) most of which are formed correctly

Spell words by identifying the sounds and then writing the sound with letter/s, using taught GPCs

Write simple phrases and sentences that can be read by others

Including: □ oral rehearsal of sentence before writing □ word spacing □ full stop □ capital letter

Begin to sequence 2-3 sentences within purposeful fiction/ nonfiction writing, such as: 2-3 part story (e.g. using story map/planner), Instructions

WRITE STUFF- Just Me sentences using "chotting" for ideas.

Geometry – Exploring patterns.

– Making simple patterns

– Exploring more complex patterns

Addition and subtraction – Counting on and back.

– Adding by counting on

– Taking away by counting back

Number and place value –Numbers to 20.

– Counting to 20

Multiplication and Division – Numerical patterns.

– Doubling

– Halving and sharing

– Odds and evens

Measurement – Measure
Homework Leaflet-Homework leaflet
Class Newsletter: Class newsletter Reception Spring 2022
Topic web: Topic web Reception Summer 1 2022