Pupils
Teachers – Mrs Rodgers, Mrs Gill
TA- Miss Murphy, Miss Crolla, Miss Austen
Summer 2:
The children in reception have been enjoying our topic on "The Seaside and Beaches". We listened to stories such as "The Magic Beach" and we toasted real marshmallows on a fire just like the book. We also read "Grandma Bird" and "Grandad Island" focussing on the author Benji Davis. The children learned about beaches in faraway places and learned some exciting new vocabulary using our Fantastic Lenses. Through our topic work the children have been thinking a lot about the things we see and do at the seaside, weather and seasonal changes, keeping safe in the summer sun and maps and plans of seaside areas.
We had a role play beach and ice cream shop in our classroom and we have explored real beach items on our investigation table. In our creative lessons we have been looking at collage as a technique. We shared and discussed work by artists such as Henri Matisse and we re-created his coral collages using our own skills. On our experience day we created our own collages using the shells, sand and pebbles that we collected from the each. We loved creating different textures.
We were so excited to visit the beach at Lytham St Annes where we played, had a picnic and lots of fun!
In our maths lessons we have been learning number about addition and subtraction through number stories and doubling and halving too. The children enjoyed visiting their new classroom in year 1 for their weekly handwriting lesson and having their playtimes on the KS1 playground. They also spent a few days in Year 1 during our transition week where they met their new teachers.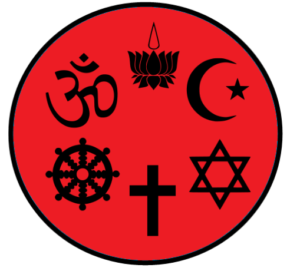 In our RE lessons we have been thinking about our own and others' special places. We learned about special places in Bible stories such as Abraham, Moses and Jesus visiting the temple as a boy. We found out about special places for prayer and worship such as churches, mosques and temples. The children took part in the whole school Ethos day where they learned about the Rights Respecting Schools Award and how they all have rights as children.
TOPIC NAME
Understanding the World
Technology
EAD (Expressive Arts and Design
PSED
RE
Physical Development
Literacy (Reading and Writing)
Maths- (Using White-Rose Reception Guidance)
Reception

SUMMER

Space

The Seaside

Places

Machines and vehicles

Summer and seasonal change

Beach habitat

Fathers Day

Everyday technology

keyboard skills continued

Photos and videos

Sculpture- Sum 1

Collage – Sum 2

Music Express- Working World (Texture)

Our senses (Timbre)

Role play- Space station/rocket, beach, seaside shop, ice cream shop, Treasure island.

Heartsmart – Fake is a mistake (I tell the truth)

Heartsmart – No way through, isn' True (I can do it)

TRANSITION

Special Places (Places of Worship e.g. Mosque, Church, Gurdwara)

Prayer

Special Times- Links with Non-Christian Faith celebrations

Values- Faith, Hope and Love

Martin Harvey formal handwriting lessons.

They form recognisable letters, most of which are correctly formed.

Health- as above+ knows about good health and hygiene, sun safety, dressing and undressing independently for PE.

PE-Athletics- Fun with Quoits and Cones

PE- Invasion- Bean Bag Skills

Reading – (Phase 3/4 (5) Letters and Sounds phonics)

They use phonic knowledge to decode regular words and read them aloud accurately. They also read some common irregular words. They demonstrate understanding when talking with others about what they have read.

Writing – As above plus:

Write short sentences in meaningful contexts; a sequence of two or more sentences

– Develop word modification, select language to fit audience and purpose of the writing

– Develop sentence construction, including simple punctuation

– Develop text cohesion, connecting ideas/events

Write for a range of purposes.

Write simple sentences which can be read by themselves and others.

Geometry – Exploring patterns.

– Making simple patterns

– Exploring more complex patterns

Addition and subtraction – Counting on and back.

– Adding by counting on

– Taking away by counting back

Number and place value –Numbers to 20.

– Counting to 20

Multiplication and Division – Numerical patterns.

– Doubling

– Halving and sharing

– Odds and evens

Measurement – Measure
Homework Leaflet-Homework leaflet
Class Newsletter: Class newsletter Reception Summer 2021
Take a look at this document to show what the Reception class will be looking at in Summer Term- Topic web Reception Summer 1 2021