Pupils
Teachers – Mrs Rodgers, Mrs Gill
TA- Miss Murphy, Miss Crolla, Miss Austen
Spring 2:
The children in reception have been enjoying our topic on "Growing". We listened to stories such as Jack and the Beanstalk, Jack and the Jelly Beanstalk, The Enormous Turnip and The Tiny Seed by Eric Carle. We learned lots of new exciting words, retold the stories and wrote instructions for planting a bean.
The children had a great time on their experience day. We went for a welly walk to look for signs of Spring such as blossom, buds, insects, daffodils. We even saw a frog in the pond! The children also had fun planting beans, cress and tomato seeds, exploring seeds in fruit and printing patterns with fruit and vegetables. We shared the stories of Oliver's Vegetables and Oliver's Fruit Salad by Vivian French.
Reception also celebrated World Book Day in our classroom. The children did a character scavenger hunt, made potato and wooden spoon characters, followed instructions to draw a character, designed book marks and shared lots of stories! We have done some great work learning about numbers to 10. The children know lots of different facts for numbers.
In Maths, They have been learning how to order and double numbers and find one more and one less.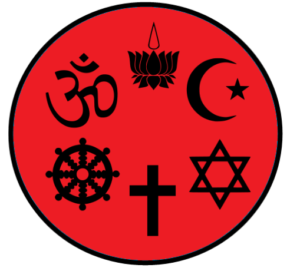 We have been enjoying and retelling New Testament stories from the Bible and thinking about the special messages within these parables. They have learned about the events of Holy week, re-enacted Palm Sunday and The Last Supper and learned about the importance of Easter.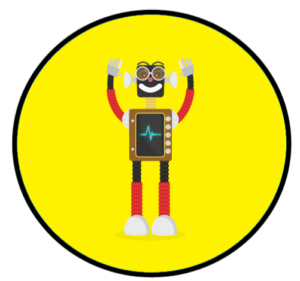 We have done lots of PSHE work using special stories such as Ruby's Worry and learning how to practice mindfulness, meditation and breathing exercises. Reception have continued to be Heartsmart by learning how to be kind and gentle friends. We are looking forward to Easter and making lots of Easter crafts and cards!
TOPIC NAME
Understanding the World
Technology
EAD (Expressive Arts and Design
PSED
RE
Physical Development
Literacy (Reading and Writing)
Maths- (Using White-Rose Reception Guidance)
Reception

SUMMER

Space

The Seaside

Places

Machines and vehicles

Summer and seasonal change

Beach habitat

Fathers Day

Everyday technology

keyboard skills continued

Photos and videos

Sculpture- Sum 1

Collage – Sum 2

Music Express- Working World (Texture)

Our senses (Timbre)

Role play- Space station/rocket, beach, seaside shop, ice cream shop, Treasure island.

Heartsmart – Fake is a mistake (I tell the truth)

Heartsmart – No way through, isn' True (I can do it)

TRANSITION

Special Places (Places of Worship e.g. Mosque, Church, Gurdwara)

Prayer

Special Times- Links with Non-Christian Faith celebrations

Values- Faith, Hope and Love

Martin Harvey formal handwriting lessons.

They form recognisable letters, most of which are correctly formed.

Health- as above+ knows about good health and hygiene, sun safety, dressing and undressing independently for PE.

PE-Athletics- Fun with Quoits and Cones

PE- Invasion- Bean Bag Skills

Reading – (Phase 3/4 (5) Letters and Sounds phonics)

They use phonic knowledge to decode regular words and read them aloud accurately. They also read some common irregular words. They demonstrate understanding when talking with others about what they have read.

Writing – As above plus:

Write short sentences in meaningful contexts; a sequence of two or more sentences

– Develop word modification, select language to fit audience and purpose of the writing

– Develop sentence construction, including simple punctuation

– Develop text cohesion, connecting ideas/events

Write for a range of purposes.

Write simple sentences which can be read by themselves and others.

Geometry – Exploring patterns.

– Making simple patterns

– Exploring more complex patterns

Addition and subtraction – Counting on and back.

– Adding by counting on

– Taking away by counting back

Number and place value –Numbers to 20.

– Counting to 20

Multiplication and Division – Numerical patterns.

– Doubling

– Halving and sharing

– Odds and evens

Measurement – Measure
Homework Leaflet-Homework leaflet
Class Newsletter: Class newsletter Reception Summer 2021
Take a look at this document to show what the Reception class will be looking at in Summer Term- Topic web Reception Summer 1 2021