Welcome
COVID 19 Update- As you are aware schools are closed from today (23/03/20) for most children other than children of key workers- LETTER TO PARENT CARERS about closure to most pupils
Please see below the work that the teachers would like the children to complete for this week- WB 06-07-20. If you have any questions or problems regarding the work please get in touch with your child's class teacher via Class Dojo. A copy of the work will also be available on Class Dojo. Thank You.
Nursery–Nursery Homework Tasks 6.7.20
Reception- REC 6.7.2020 Home learning
Year 1– year-1 wc6.7.2020
Year 2– Year 2 Learning activities 6.7.20
Year 3- Year 3 Home Learning WC 6.7.20
Year 4– Y4 Home Learning 6.7
Year 5– Y5 Home Learning WB 6.7 Y5 Charlie and the chocolate factory opening extract Y5 Charlie and the chocolate factory comprehension
Year 6– Y6 Home Learning Y6 Focus SPAG questions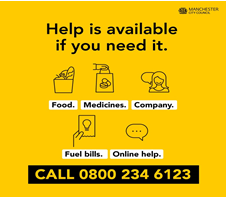 The Council has set up a hub to support Manchester's most vulnerable people, and help them cope with the impacts of the COVID19 outbreak.
We want to help you if you are:

over the age of 70, are self isolating and have no support network,
if you have received a letter from the NHS advising you are high risk, or
you are medically vulnerable according to the government criteria.
We can help with things like:

Delivery of food
Delivery of medication
Combating loneliness
Managing fuel top-up payments
Help is also available for other reasons, for example if you are a carer, care leaver or young carer.Across the City a community of charities, businesses, community groups and the Council have all come together to make sure you have the support you need during this challenging time.
If you need help you can get it now by calling 0800 234 6123.
Please click on the link if you need support-Help and support for those suffering domestic abuse during the Covid19 Outbreak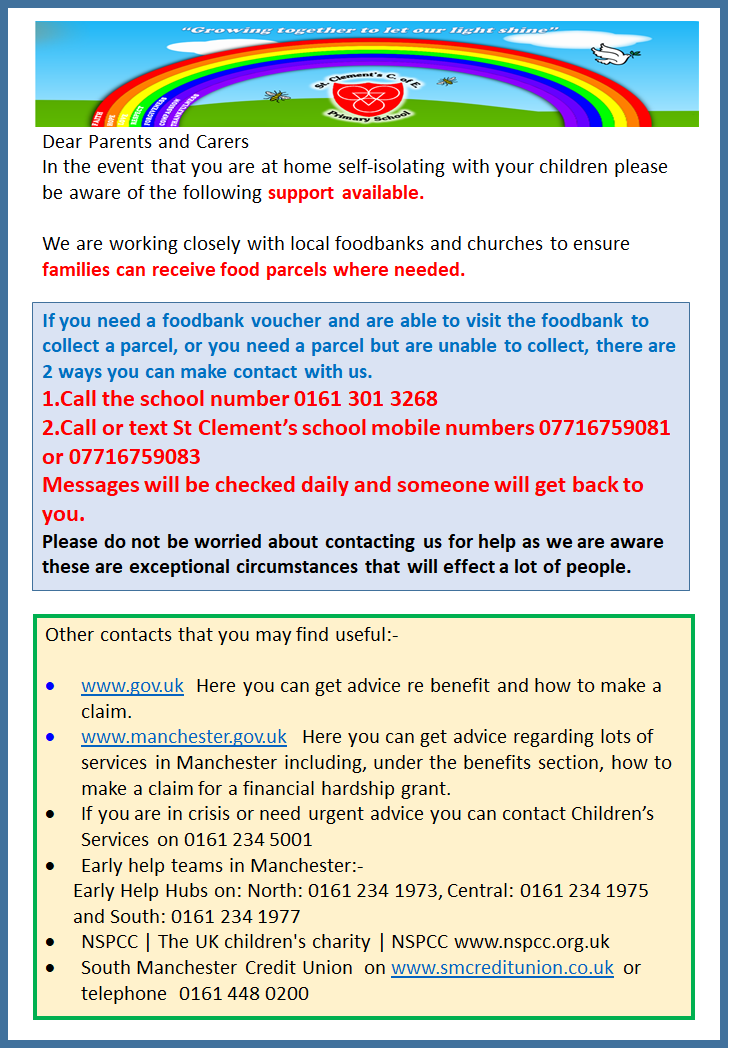 As a compassionate, Christian school, we are strong in our faith. We believe in love and forgiveness and are thankful for the opportunities we have to live and learn in our community. We encourage and inspire children to aim high and challenge themselves in everything they do.
Our school website aims to keep you informed of everything that's 'going on' and ensure all associated with the school have up-to-date information. You can check out events, as well as learn more about each year group and their curriculum each term. You will also be able to view copies of the latest letters, school policies, find information about the school clubs and activities on offer, and update yourself with the teachers, school staff, governors and members of the PTA.