Year 1
Teacher – Miss Checkland
Teaching Assistant – Mrs Stewart and Miss Crolla
Year One have made a fantastic start to the school year.  We have been joined by Max the alien and all the children have really enjoyed getting to know him and teaching him new skills.  He can now read a book, wash his hands, clean his teeth and even make pizza all from the instructions that the children have created for him!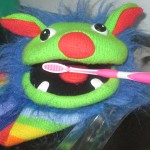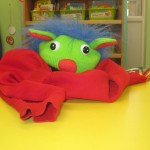 In our 'All about me' topic we have been exploring ourselves and what makes us special.  We have also learnt about how we have grown and changed from when we were a baby.  All the children fell in love with our gorgeous visitor and we discovered how to take care of a baby and all the things that she needs help with.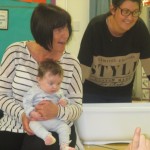 In our Science work we have all really explored our senses and how our bodies help us to experience the world around us.   We had a fantastic Philosophy morning were we tried to decide which was the most important sense to us.  All the children have created a fantastic senses book in which they have written about their favourite sights, sounds, smells, tastes and things to touch.
We have also had a senses experience day.   The children loved exploring their bodies with a digital microscope, creating loud and soft sounds with musical instruments, describing different textures in feely tubs, identifying different smells and deciding which we like and those we do not like and also tasting different fruits and identifying different flavours of crisps!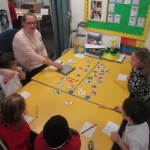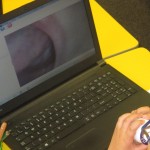 Class newsletter for Year 1-Y1 Newsletter Autumn 2017
Here is a document to show what Year 1 will look at in Autumn Term-year 1 autumn 2017 topic web