Pupils
Teacher – Miss Checkland
Teaching Assistant- Mrs Singh
It has been an unbelievably exciting time in Year 2 as we discovered a very special new member of or class – Paddington Bear! We carried out lots of research into spectacled bears and then decided that it was safe for him to stay in our class. Everyone loves sharing the different Paddington stories. He is always having adventures – that's just the sort of bear that he is! Year 2 have produced some amazing pieces of writing including an information report, a character description and a story about what happens when Paddington goes to school.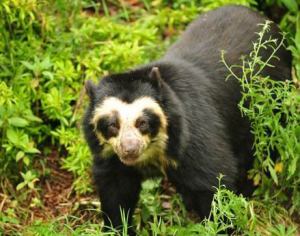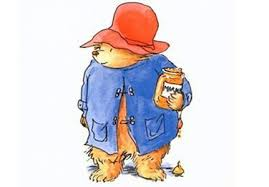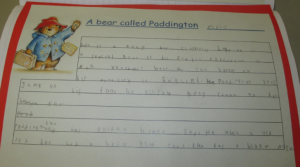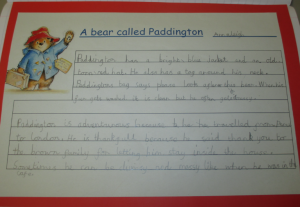 Paddington was also part of our class worship. We shared lots of information about him, other spectacled bears, and Peru in South America where he is from The children could not believe that Paddington is actually 60 years old – even older than Miss Naylor! As a class we decided that the Brown family showed great love and compassion (our school values this half term) by taking Paddington home with them. We hope that we show such kindness and acceptance when we meet new people.
Our geography focus has been exploring the world. We are all fascinated by our huge world map and looking at where different countries and continents are. We are looking forward to learning even more about different places and comparing them to where we live in the next half term.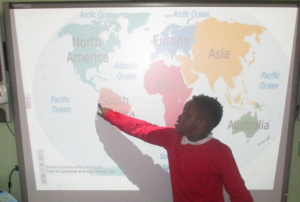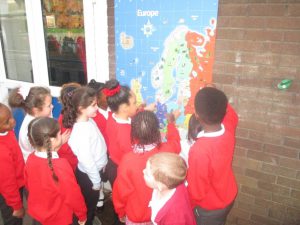 Since the new year we have been working in Science on being healthy. We have been looking at different kinds of foods and comparing and deciding what healthy foods we should eat a lot of and what should be treats. We have also been taking some exercise challenges to see what we can do in a minute. Everyone in Year 2 are really improving their skipping skills as part of our Skip2BeFit challenge. If you ever need any help just ask our coach – Abdallah! For Mental Health Awareness Week we looked at being healthy on the inside and the outside. The children found out about the importance of sleep and healthy bedtime routine and we are encouraging them to try to follow this new routine. We also explored different ways to help us to have a positive attitude and some great ideas were tried out including singing, dancing and yoga for children!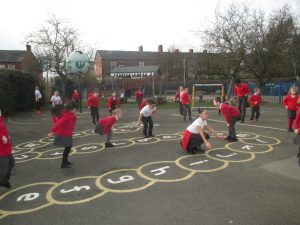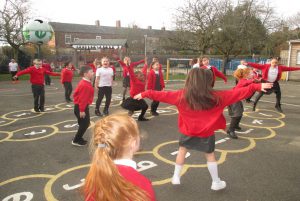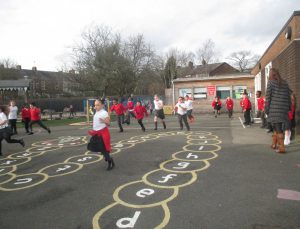 Everyone has worked well as a team in Maths to help each other learn lots about multiplication, division and odd/even numbers. The children have begun to use Mathletics and Times Tables Rockstars at home to support their learning in school, keep this up you little Rockstars! Our next challenges in Maths include fractions and learning how to tell the time.
Class newsletter for Year 2-Class newletter Yr2 Spring 2019
Take at look at what we will be looking at in Spring Term-Year 2 2019 Spring topic web