Curriculum
Drama Club
Our school drama club is for Year 5 and 6 and is run every year from September to March.
This year we are really excited to be performing "Matilda JR"!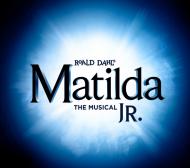 Here are the rehearsal tracks for those pupils who are taking part in this year's production. Please click on the links below to listen to the songs.
Naughty part 1
This little girl
Bows
Chokey chant
Miracle
School song
The hammer
Bruce!
When I grow up
The smell of rebellion
Quiet
Revolting Children