Classes and Pupils
Teacher: Miss Checkland
TA: Mrs Mellon, Mrs Moss
Spring 2:
In our Literacy work we have continued our love of nature and begun to study bees. We have discovered lots of fascinating facts about this interesting creatures. We have then been looking at how to turn these facts into engaging and interesting sentences for the reader. We are also looking at different and interesting ways that non-fiction texts can be organised to engage the reader before we create our final pieces.
In our Maths work we started the term learning all about money. We went back to basics and started with coin recognition and making an amount using different coins. We have then worked on adding two amounts to find the total. We then worked on subtracting amounts and giving change. We had lots of fun making up our own café menus and choosing what we would like to order. Thankfully prices at the 'Crazy café' were very reasonable!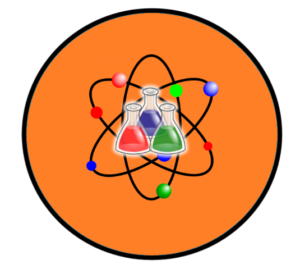 In Science we have built on our existing knowledge of plants and flowers. We have explored the function of roots, leaves, stems and flowers. We have also carried out investigations into what bean seeds need to grow. We have also looked at how plant seeds are dispersed and how this is essential in the creation of new plants. We now have lots of young plants ready to plant out soon to create our own 'veg patch'.
As part of National Science week 2022, we looked at great STEM (Science, Technology, Engineering and Maths) inventions from around Manchester. Year 3 travelled back in time over 260 years to the creation of the Bridgewater Canal, which opened in 1761. This impressive piece of engineering was the first ever canal in Great Britain. It was created to enable to Duke of Bridgewater to transport his coal effectively from his mill at Worsley to the mills in Manchester. It also had the benefit of stopping the mine flooding. As well as finding out about the history of this pioneering canal we also discovered the process of how a canal was built. This then led us to an investigation of how boats full of heavy coal would float. Kamila was an exceptional boat engineer and could create a very stable boat that was able to float when full of 'coal'.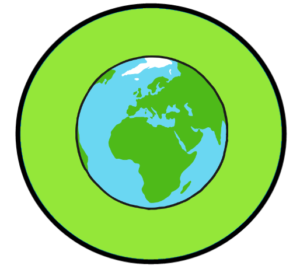 In Geography we have continued our work on World weather. We have been looking at the water cycle and how this has a role to play in lots of weather. We even went on a fantastic trip to the Chill Factore to discover how they make their own real snow every night. We had a great time experiencing the fun that you can have in the very cold weather. We are looking at different places around the world and comparing how the weather is different based on their location and geography. We have also been investigating extreme weather and natural disasters.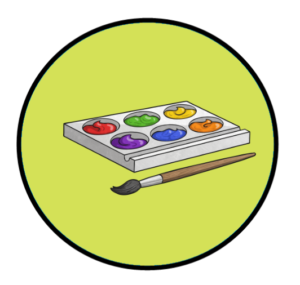 In Art we have been developing our skills in using watercolour paints. We had an amazing Geography and Art experience day with our school's artist in residence – Hugh Templeton (link to website?). We created magnificent sunset paintings of Tower bridge in London as this was very evocative of paintings we had seen by the famous artist JMW Turner. In the afternoon we then created weather based watercolours of snow covered mountains. Everyone had an amazing time working with Hugh and created quality artworks that they were thrilled to take home to share with their families.
In RE we have been studying the season of Lent. We have really tried hard to imagine what it may have been like for Jesus to be alone in the desert for 40 days and nights. We listened to some different pieces of music. These inspired us to think of both the positive and possibly negative feelings that Jesus may have felt. Maybe you would like to listen to the pieces of music:
https://www.youtube.com/watch?v=IOWN5fQnzGk Vaughan Williams
https://www.youtube.com/watch?v=2DLnhdnSUVs Ludovicio Einaudi
https://www.youtube.com/watch?v=dbfa86bTD34 Beethoven
https://www.youtube.com/watch?v=d-Ic9caVGMI Bedrich Smetana
https://www.youtube.com/watch?v=-yOZEiHLuVU Hans Zimmer
We also then moved on to study the sadness and joy of Easter for Christians and how Easter is celebrated.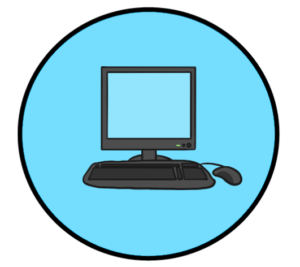 In Computing, Pupils in year 3 have been learning all about spreadsheets. They have practised collecting data, creating tally charts and entering this into a spreadsheet and creating bar graphs.
TOPIC NAME

Science

History

Geography

Art and DT

PSHE

RE

Computing

Music

PE

MFL

Literacy

Numeracy

Year 3

SUMMER

Eerie Egyptians

Forces and Magnetism Y3

Egyptians

RRSA Article 17

Map Study- Egypt's location bordering countries

Developing trade links- River Nile

RRSA Article 27

Hieroglyphics

Pyramid building

Clay work /

DT- Cooking – Egyptian Food

Heartsmart – Fake is a mistake

Heartsmart – No way through, isn't true!

Which rules should we follow?

Does everyone follow the same rules?

Code IT- Coding and programming

Communication

Human Body

Building

Ancient Worlds

Athletics – Being an Athlete

Striking and Fielding – Striking and Exploring

Writing simple words for names, ages, colours short sentence work

Persuasive writing (adverts)

Recounts

Instructions

Code breaking, symbols/algebra link to hieroglyphs

Data in science
Homework Leaflet-Homework leaflet
Class Newsletter: Year 3 Spring newsletter 2022
Here is a document to show what Year 3 will be looking at in Spring term 2022 – Spring 2022 Topic Web Year 3