Pupils
Teacher: Mr Evans
TAs: Mr Nield, Miss Fagan
WELCOME TO YEAR 5!
We have had an excellent start to the year in year 5! Please take a look below at what we have been up to!
In English, we've been taking part in a series of live lessons with consultant Jane Considine creating an account based on the short Pixar film Feast. Moving forwards we'll be planning and writing informal letters based around the text The Green Children.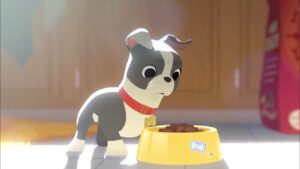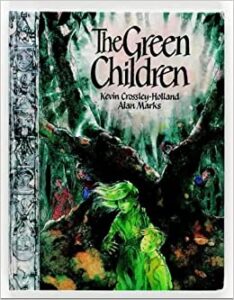 So far in Maths, we have been looking at place value, including comparing numbers. We will then be moving onto more complex addition and subtraction using a variety of techniques.
In Science we will be continuing our work on States of Matter – this includes using technical language such as evaporation, condensation and precipitation, and looking at particle models for all of these.
In computing this term, we have been focusing on computer Science, using Scratch to create games. Pupils have been using their coding and programming skills to create maze games.
For Topic we are covering the Romans and their relationship with Britain – this will include the attempted invasions by Caesar and Claudius. Later on we'll cover the wars with the Native Britons and The origins and narrative of Boudicca's rebellion.
On Tuesday 13th October,Year 5 visited the Grovesnor Roman Museum in Chester.
First they took part in a A Roman Workshop. This session included an introduction to why the Romans came to Britain and also specifically Chester. We then looked at real and replica artefacts, focusing on three areas:
Archaeology

Building Roman Chester

The Roman World
In the afternoon, they took part in a A Roman Soldier Tour. The children carried shields and marched through Chester City Centre to the amphitheatre for FORMATIONS training. They were excellent Roman soldiers!
For MFL we will be continuing our French work, and learning vocab and sentences for what we did on holidays.
In Music we will be learning and practicing on playing our xylophones and glockenspiels, and focus on singing songs and writing lyrics for a song based on our local community throughout time.
For PHSE we will be covering language and its power to harm or help others – we'll be covering anti-racism, anti-homophobia, sexism and more, and will discuss just what makes our differences so special.
We completed some art work for Black History Month. We looked at traditional African masks and designed our own based on what we had learnt! Please take a look!
Our RE topic will be looking at Jesus as a teacher, especially his ability to tell parables in order to deliver important messages into simple stories.
TOPIC NAME
Science
History
Geography
Art and DT
PSHE
RE
Computing
Music
PE
MFL
Literacy
Numeracy
Year 5

AUTUMN

Roman life
Materials Y5
Roman Life in Britain

Boudicca

Comparing Greeks & Romans

Compare life in the UK to life in Italy.

Placing tribes on maps

Roman Shields

Mosaics – paper and pot

Heartsmart – Get Heart smart

Heartsmart – Don't forget to let love in

Jesus – the teacher

Christmas around the World

Code IT- Coding and programming
Keeping Healthy

Our Community

Net Games- Accuracy and Rallies

Invasion Games – Invasion in a Team (Hockey and Ball skills)

Take part in simple conversations talking about personal interests and hobbies
Adventure stories

Recounts

Play scripts

Poetry

Computing – directional and instructional maths vocab.
Homework Leaflet-Homework leaflet
Class Newsletter: Class newletterYr5 autumn 2019
Document showing what the Year 5 children will look at in Autumn Term- Roman Life topic web year 5 Autumn 20-21