Events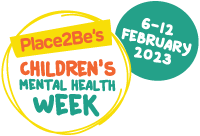 Children's Mental Health Week 6-12 February 2023.
This year's theme was Let's Connect.
Let's Connect is about making meaningful connections. Human beings thrive in communities, and this connection is vital for our wellbeing. When we have healthy connections – to family, friends and others – this can support our mental health and our sense of wellbeing. And when our need for rewarding social connections is not met, we can sometimes feel isolated and lonely – which can have a negative impact on our mental health.
In school, each class carried out activities such as recognising who is special to them, connecting through dance, song and PE activities that our Sports Coach, Mr Reed, set up.
Year 1 & 2 children helped Mrs Parker to plant up the tubs around the sheltered seating area.
They worked hard planting the pansies so that we would have nice plants to look at during Spring.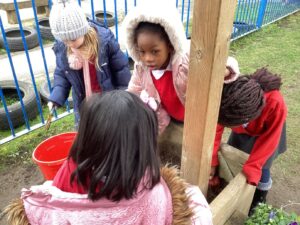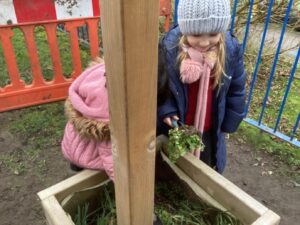 Children's Mental Health Week (CMHW)- Coach Callum's Daily Challenge…
As part of CMHW, Coach Callum has been setting a daily challenge for the children.
Yesterday, he took his whiteboard out during lunch & asked the children to write something kind for 'Thoughtful Thursday'.