Curriculum
Reading
At St.Clement's, we value reading as a key life skill and we are committed to enabling our pupils to become lifelong readers. We believe reading is key for academic success.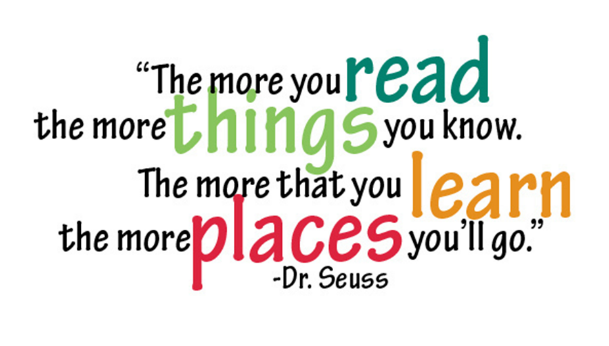 Guided reading in our school:
Every class carries out guided reading sessions, which involves an adult working with a small group of pupils, who all show similar reading behaviours and can read similar level texts – there will be specific focuses for the guiding reading session depending on the age of the children/their abilities/their needs/their targets. We feel our children respond well to being in focused small groups and receive the support needed to help them develop a range of reading skills to support them in becoming confident, motivated readers. However, in some classes, where pupils are reading at the same level, larger groups of pupils may be exposed to the same text. But then identified focussed groups will have specific reading Gems/questions to focus on to address gaps from assessment. The More Able pupils will have reading tasks designed to challenge their thinking and enhance their reading skills even further.
Shared reading in our school:
Shared reading sessions are a vital part of our English sessions, a shared read is not just reading to pupils aloud. In shared reading, teaching staff are encouraging pupils to track the text being shared and at times join in. The teacher is modelling the reading process and reading strategies such as how to read with expression, how to work out unknown words and most importantly enjoy reading and it is extremely evident our pupils love being read to. During shared reads, there is a big focus on developing our pupils' understanding of unfamiliar and new vocabulary. The teacher will also explore the author's style, the author's choice of words/phrases and sentence types, use of punctuation the author choses to use and discuss the intent and impact of such choices. Pupils will also see writing skills they are familiar with, being taught in context, which we believe as a school is essential in helping pupils understand the purpose of the writing skills they are being taught and hopefully will be able to apply writing skills more securely in their own writing.
Shared reads are also an essential part of the wider curriculum to develop pupils' knowledge in all subjects, but to also continue to promote enjoyment in reading, develop our pupils' reading skills further and support pupils' to develop their understanding and use of vocabulary.
Reading Gems:
At St Clement's, We use Reading Gems in the teaching and learning of reading, which are reading domains pupils are assessed on in comprehension tasks and reading test, and are essentially skills needed to become a fluent and resilient reader. The Reading Gems play a vital part in all reading across the school.
We believe that the teaching of Reading should include more than awareness of the skills needed to get children through the test; the application of those skills are fundamental to the understanding of what is being read and allow pupils to explore what they are reading in a variety of ways and ultimately enjoy what they are reading is sessions. Our pupils really respond well to the visual support the Reading Gems provide.
Focus Gems in Foundation Stage:

Focus Key Stage 1 & 2 gems: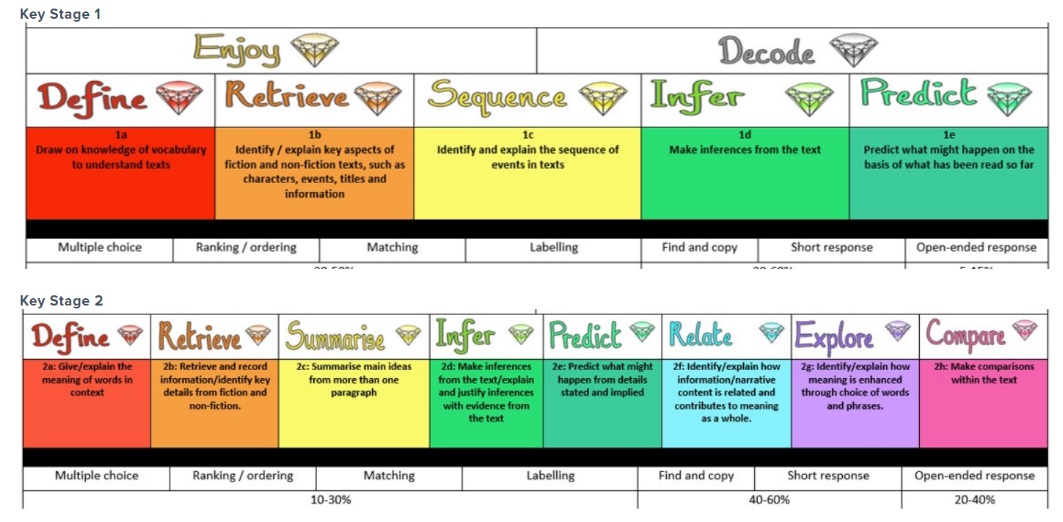 Big Read: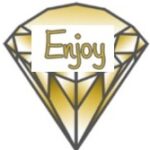 Every Friday afternoon at 2.45pm the whole school takes part in a Big Read. Each week there is a theme for the Big Read all centred around promoting a love for reading.
Cultural Book spine:
Autumn 1 – – inspirational people /artists/musicians:
Nursery – Andy Warhol
Reception – Pablo Picasso
Year 1- Ruby Bridges
Year 2-David Attenbrough
Year 3- Frida Kahlo
Year 4- David Bowie
Year 5- Ghandi
Year 6- Alan Turing
Autumn 2- different but same (eg racial, gender, religious, disability etc discrimination) Anti bullying –
Nursery – All the Colors We Are/Todos Los Colores de Nuestra Piel: The Story of How We Get Our Skin
Reception – Amazing by Steve Antony
Year 1- The Proudest Blue Book by Ibtihaj Muhammad and S.K. Ali -in the office
Year 2- And Tango Makes Three by Justin Richardson
Year 3-Intersection Allies: We Make Room for All by Chelsea Johnson
Year 4- Julian is a Mermaid by Jessica Love*
Year 5-Lift-the-flap Questions and Answers about Racism Written by Jordan Akpojaro
Year 6- The Island by Armin Greder
Spring 1 –- children around the world- different customs/ cultures- Refugees:
Nursery – Baby Goes to Market by Antinuke
Reception – Coming to England by Floella Benjamin
Year 1-My Name is Not Refugee by Kate Milner
Year 2- Wisp –A Story of Hope by Zana Fraillon and Grahame Baker Smith
Year 3- No1 Car Spotter Atinuke
Year 4- The Journey – By Francesca Sanna – Empathy bag
Year 5-The Wolf Wilder by Katherine Rundell/ The Breadwinner by Deborah Ellis/ Oranges in No-man's land by Elizabeth Laird
Year 6- The Boy at the Back of the Class by Onjali Q Raúf
Spring 2 – world of work during careers week:
Nursery – What do People Do All Day by Richard Scarry
Reception – 199 Jobs (199 Pictures) by Hannah Watson
Year 1- What Do Grown-Ups Do All Day? by gestalten Dawid Ryski
Year 2- Look Inside Jobs: 1 Board book by Lara Bryan
Year 3-The World of Work – by Silvie Sanza
Year 4- I Want to Be in Sales When I Grow Up by John Barrows
Year 5- If I Ran the Country: An introduction to politics where YOU make the decisions by Rich Knight
Year 6- Business for Beginners by Laura Bryan or Be A Young Entrepreneur by Adam Sutherland
Summer 1 – Eco/Environmental Issues:
Nursery – Clean Up! by Nathan Bryon & Dapo Adeola
Reception – If the Polar Bears Disappeared by Lily Williams
Year 1- The Last Tree by Ingrid Chabbert
Year 2- The Adventures of Scout by The 3 Engineers
Year 3- What A Waste: Rubbish, Recycling, and Protecting our Planet by Jess French
Year 4- Stuff by Maddie Moate & Paul Boston
Year 5- The Wonder Garden by Jenny Bloom/Kristjana Williams
Year 6- How You Can Save the Planet by Hendrikus van Hensbergen
Summer 2- well-being (eg road safety, internet safety, stranger danger, healthy eating, exercise) during healthy schools):
Nursery – Worrysaurus by Rachel Bright
Reception – The Steves by Morag Hood*- Claire Leigh has at the moment
Year 1- Ravi's Roar by Tom Percival* –
Year 2- Felix After The Rain by Dunja Jogan*
Year 3- No Longer Alone by Joseph Coelho*
Year 4- An Emotional Menagerie – Feelings from A to Z*
Year 5- The Boy at the back of the class by Onaji Rauf
Year 6- Overheard in a Tower Block by Joseph Coelho – CLPE have lesson plans for this
Reading assemblies: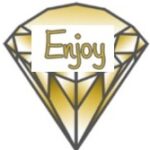 Members of staff volunteer to read a book carefully chosen to engage all pupils.
Class Reading Journey: .
English Leads have now introduced 'Our Class Reading Journey' scrap books for each class. Children are encouraged to be creative when writing books reviews, which can then be shared with their peers.
World Book day 2021:
Empathy Day:
As a school we think it is essential to develop pupils' empathy skills and so we get involved with Empathy Day each year.
What is empathy?
Empathy is the ability to understand another person and feel their emotions. It's a force for change because it makes us want to help people. Empathy Day helps us understand each other better by using books to step into someone else's shoes. When you read, your brain reacts as it would to real events. This makes books the perfect empathy boosting vehicle.
Our Reading Champions:
We have 8 Reading Champions from year 6, who have been selected for a variety of reasons, but the mainly as they want to promote a love for reading across the school and are passionate readers themselves. They are reading role models and advocates for the importance of reading and visit classes during Big read to listen to, read to children. They also run the Reading Club on a Wednesday lunchtime and during the summer months open the Summer Reading shed to encourage reading outdoors. The Reading Champions meet with the English Leads to let them know how they are getting on and suggest any ideas to promote reading further.
Our Resident Author: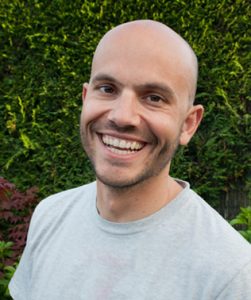 Matt Goodfellow is a poet and primary school teacher from Manchester. His poems have been published in magazines and anthologies worldwide. Since embarking on his poetry career, Matt's high-energy performances and workshops have delighted, excited and enthused thousands of children in schools, libraries and bookshops across the UK. Matt still works part-time as a teacher in primary schools and so is ideally placed to be able to link his visits in with the new National Curriculum. Matt's performances and workshops are fun, creative and interactive – leaving children (and adults!) engaged, energised and eager to write and perform their own work.
We have had a few visits from Matt. Take a look at the pictures below from some of his visits.
Developing pupils understanding and use of vocabulary and language: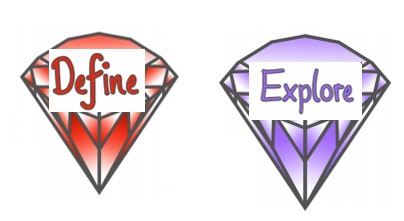 Developing our pupil's understanding and use of vocabulary and language has been a big focus in our school. To support with this we sometimes dress up as vocabulary on World Book Day, so pupils are immersed in language all day and can explore vocabulary and language even further. So far we have dressed up as compound words and idioms!
Creating a Rich Reading Environment:
We have recently had a library refurbishment and have a beautiful new area for our children to read. Each class has their own reading corner, where pupils can lend books, to read at home. Teachers also provide challenge books for pupils who want to challenge themselves and encourage pupils to read recommended reads. We encourage pupils to recommend books to each other or alternatively not recommend what they have read!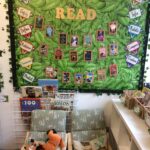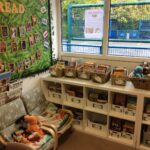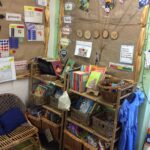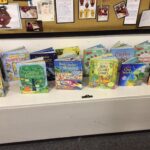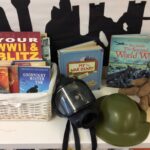 Reading Outdoors:
We have an outside 'Reading Shed', which is open in the warmer months to promote reading outside. In Key Stage 1, there are reading areas outside and an outdoor bookcase. We think it is important to take reading everywhere!