Pupils
Teacher: Mrs Nichol
TA: Mrs Mellon and Miss Crolla
Year 3 have had a very busy half term.
We really enjoyed all the hands on activities in the hall during National Science Week. We particularly liked getting messy as these pictures show!
Back in the classroom we were challenged to make an effective helmet to protect our eggs from being damaged. This was very tricky and showed us what an important job our skulls do in protecting our precious brains.
On our experience day we explored Spring weather and produced some super mixed media artwork using spring flowers as inspiration.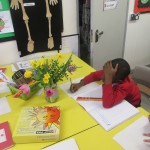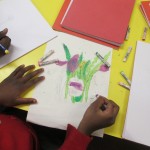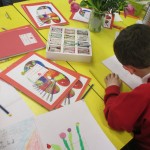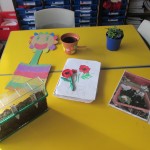 We celebrated the end of term with a fantastic dojo treat where we made chocolate Easter nests and took part in a very exciting Easter egg hunt.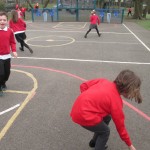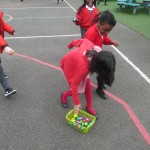 Class Newsletter for Year 3-Class newletterYr3 Autumn 2018
Here is a document to show what Year 3 will be looking at in the Autumn Term-Yr 3 Ancient Greece Autumn 18