Pupils
Teacher: Mrs St Hill and Mr Thirsk
TA: Mr Nield and Miss O'Connor

So far this term, year 6 have come back motivated learners and we are deeply engaged in our 'World at War' topic! We have been reading the book War Game by Michael Foreman, which is retelling the story of a group of lads who enlisted to fight during WW1 – we are fascinated, but also shocked by what we are reading and learning about life as a soldier during WW1.
" I like the way Michael Foreman describes the settings in the books and how he uses figurative language. I really like the character Billy because he's excitable, but is also very naïve."
Zak age 10
"It's quite dramatifc and shows the severity of World War 1 and what the young solidiers had to go through – it's quite heart destroying."
"I now know some of the young men, like Billy thought it was going to be an adventure, but soon realised the reality of War and I have also learnt the reality of war too.
Tyroney age 10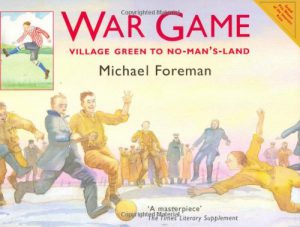 We also went on our trip to Tatton Park, to learn about Tatton's Park's role during WW1.
"I enjoyed learning how Tatton Park is linked to WW2 and it was a place where the paratroopers practised landing etc. "
Kio age 10
" I liked learning about what the Evaucees did during the wartime and how people had to ration their food and clothes."
Geralyne age 10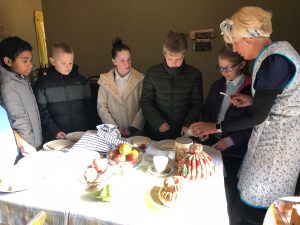 Class newsletter for Year 6-Autumn term newsletter 2018 year 6
Document showing what the children in Year 6 will look at in Autumn Term-War topic web year 6