Pupils
Teacher: Mrs St Hill and Mr Thirsk
TA: Mr Nield and Miss O'Connor

This half term we have been completing our non-chronological reports on predators. Some of us wrote a report about a deadly octopus call the blue-ringed octopus, some of us wrote about a newly discovered predator, which we created as a class, named the sholf – a cross between a wolf and a sheep! And some of wrote a report about a newly discovered bird of prey.
I really enjoyed reading about and researching about the blue-ring octopus. I found out I can kill 26 people in just one minute!
Kalem (age 10)
I enjoyed reading and learning about predators on the earth. And then we created our own deadly predator and named it the Sholf, as it had features of a wolf and features of a sheep. We then wrote a non-chronloigcla report to inform the reader about this new creature.
Lilly (age 11)
We have written a non-chronological report about a newly discovered bird of prey, which I created myself called the Vampeagle. I really enjoyed writing the report and also writing a descriptive piece when I came face to face with the predator.
Riches (age 11)
Here are some samples of our writing: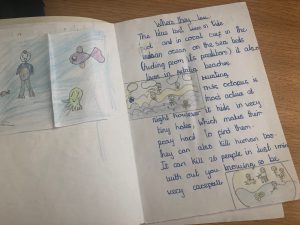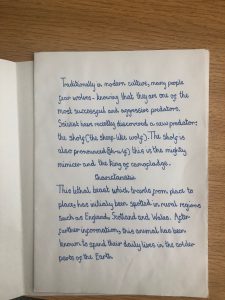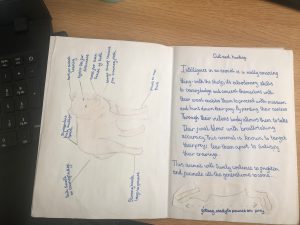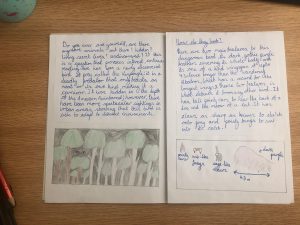 Mrs St.Hill has been really impressed with how motivated year 6 have been with their writing this term and is super impressed with the progress they are making!
Class newsletter for Year 6-year 6 newsletter
Document showing what the children in Year 6 will look at in Spring Term-year 6 topic web